Schüssler miracle skin set
Content: 75 ml + 50 ml

100% natural ingredients
shea butter content
paraben-free products
allergen-free
100% product guarantee

Availability:

Raktáron

Loyalty points available to receive:
300
Expected delivery:
March 20, 2018
1, First step of the perfect skin care is to elmininate dead skin cells with deep hydraton Schüssler scrub to reveal fresh new skin and leave it glowing.
2, Massage the Schüssler Age Protection into  your skin with the right amount of premium cream. The plant stem cells help the epithelial regeneration, improve the circulation of the blood and delay skin aging.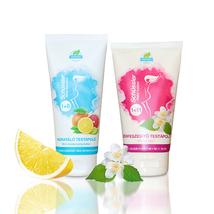 There are no reviews for this product.